THE PERFECT SUV FOR THE MAN WITH A CLAN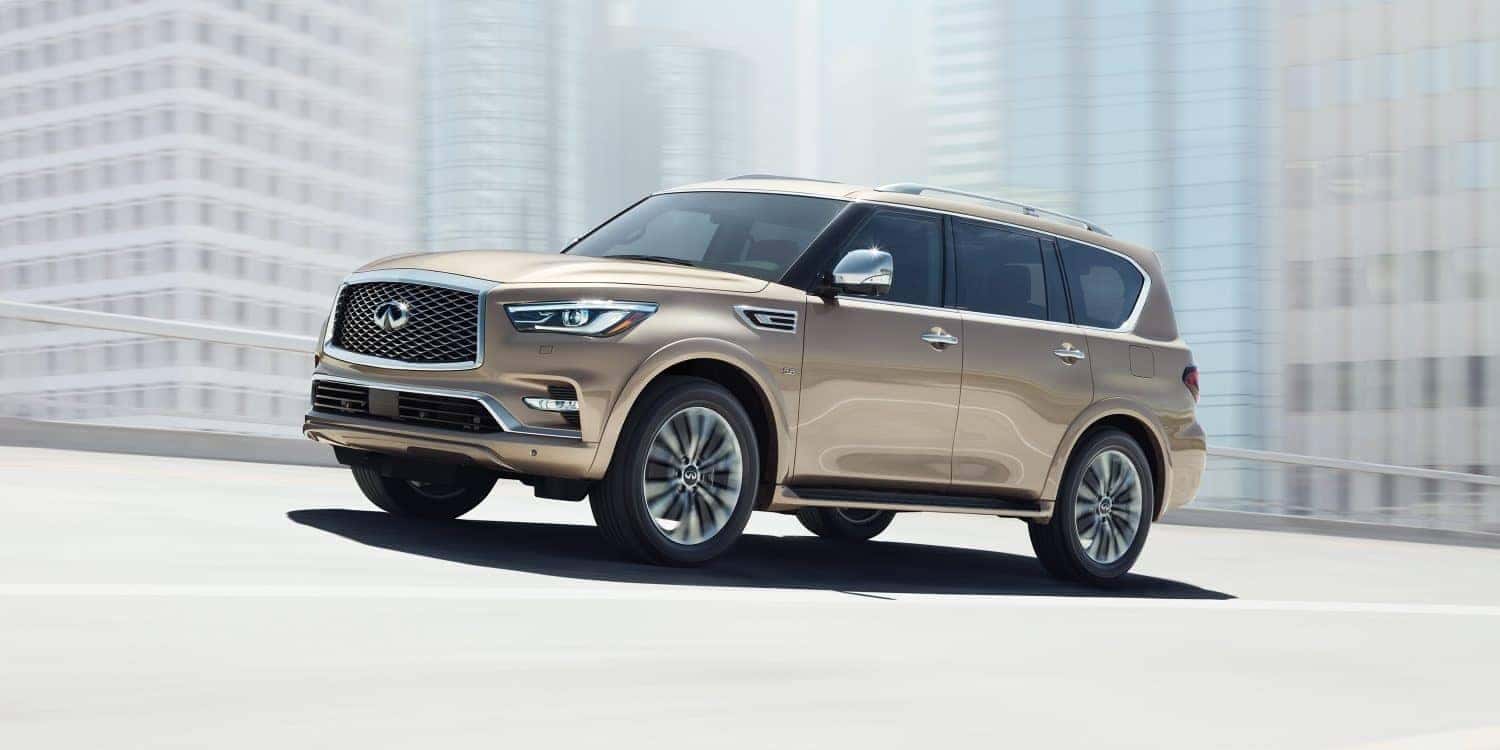 My wife and I have made something beyond a family. In fact, since she handled the lion's share of actually making our family, I'll defer to her moniker for us: The Village.
We always knew we wanted more children than average. We both came from large families ourselves and just didn't know if we'd be quite as happy any other way. So, as it stands, our latest census distributed among the wild margins of our territory, we stand at 5 children, 3 girls and 2 boys, aged as follows: 4, 7, 13, 16, and 17.
As you can see, we've been at it a while now. We've even grown to rely on a very wisely developed and exceedingly necessary sense of humor about it all.
But about a month ago, during our regular morning routine and as I just squeezed a dollop of toothpaste onto my brush to clean my teeth, my wife announced rather flatly that, in her words: By royal decree, the population of our village will be growing from 7 to 8.
While words can't quite capture how happy I was once I stopped choking on my toothpaste, I couldn't help but to instantly consider the logistics. Each child represented a challenge before, and with each new addition to our village, the logistics became a little more difficult too.
Our new villager would need to be accounted for and our village would need a new means of transport. See why we decided on the INFINITI QX80-a royal ride, indeed.
The Most Important Number
With a village this big, numbers are everything. If you aren't constantly counting, re-counting, over-counting, developing a surplus and guarding against a deficit, someone's going to get left out and they're not likely to let you forget about it when it happens.
So far as the family wagon was concerned, the numbers were these: An 11-year-old SUV with 240K miles, 4 nearly useless tires, one impending transmission to replace, and 7 absolutely flattened seats inside.
So, with an 8th member on the way, it was time for an upgrade.
Now, our village operates more as a republic, though we like to let the kids think it's a true democracy. So, after a hard-fought campaign (that wasn't entirely clean, I admit) the ballots were counted and we came to two choices: The 2018 INFINITI QX80 and the 2018 Lexus GX Luxury.
Sticking with numbers, the Lexus weighs in at $63,530, a kingly sum no doubt. While the QX80 glides by at a marginally higher starting MSRP of $64,750, a difference of only $1,220.
For most people, the MSRP is quite appropriately the most important figure when considering a new vehicle. It isn't exactly a breeze for us, either. But when you've got an empire to take with you wherever you go, the most crucial figure for us is how many bodies it seats.
The Lexus offers seating for 7 with two up-front, two captain's chairs in middle, and a bench seat for three in the back. That's impressive, don't get me wrong, but when it comes to space and seating, my family will be the judge.
The INFINITI, on the other hand, seats a whopping 8. More than an additional seat, I feel like whoever designed this vehicle gets where I'm coming from.
Other Important Numbers
Even though we do our best to stay fit and active, when you tally our village's combined weight, you'll realize that we add more than just a little stress to any vehicle. And, like any village, we've got a lot of stuff to take with us wherever we go.
For me, horsepower and torque aren't sexy numbers to be boasted about in high school parking lots anymore. They're the legitimate needs of a mature man who has valid concerns about the performance and safety of his family vehicle.
The Lexus makes a valiant proposition with their GX Luxury producing 301hp and 329lb-ft of torque from their 4.6L V8. The last SUV had less power than that, so I'm impressed. The Lexus also offers 6,500lbs of towing capacity which is more than you get from a lot of other luxury SUVs.
The INFINITI QX80, however, outdoes the mold. Producing 400hp and 413lb-ft of torque from a 5.6L V8, the QX80 ups specs across the board. Combined with its Herculean towing capacity of 8,500lbs (especially helpful if we have to hitch up the trailer for impending college moves or even a family vacation to the beach) the INFINITI guarantees the power, control, and stability necessary to achieve our village's rare outings.
If you, like I did, think that increase in power causes the fuel efficiency rating of the INFINITI to plunge irredeemably, you'd be forgiven for being wrong.
The QX80 achieves 14mpg in the city and 20mpg on the highway compared to the Lexus GX ratings of 15mpg city and 18mpg highway. While the Lexus does manage one mile more per gallon in the city, it suffers a 2mpg drop on the highway as compared to the QX80.
Still More Numbers
Another number that caught my attention in the INFINITI QX80 was the astounding 9 cup-holders. If you've never taken a big family on a long drive, then perhaps you wouldn't understand the importance of that figure. All the same, take my word for it: it's great.
Safety features on both vehicles climb into the extreme and both SUVs are designed with numerous airbags deployed from numerous angles to keep the passengers nice and safe in several kinds of possible collisions.
The Verdict
If it was plain for my family to see-by another, unanimous vote-then I'm sure it's plain for you as well. The INFINITI claimed the day, and while some in our village may soon grow out of it altogether and seek opportunities elsewhere in other, stranger lands, my wife and I can rest easy knowing that we've got the next decade (or longer) of our automotive struggles resolved.
With room for everyone, power for everyone, comfort for everyone, and safety for everyone, no one villager will ever feel left out in our INFINITI QX80. If anything, it's an investment in our village the likes of which shall by royal decree pay dividends into the future.
To find out more about this regal vehicle, visit INFINITIbhm.com today or call 205-403-5221.