ONE MOM'S QUEST FOR THE BEST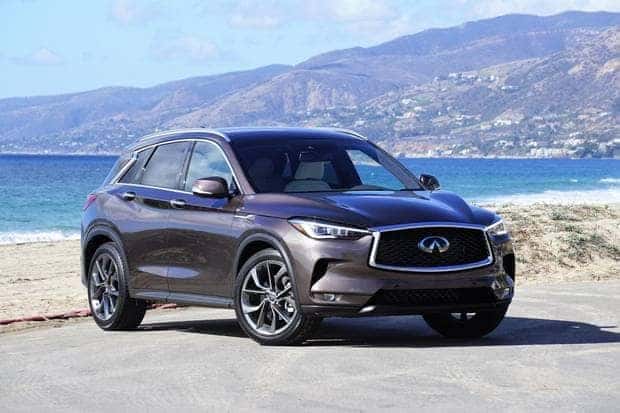 As a mom of two (mostly) grown children, my days of zipping from one practice field to another are thankfully long over. They have their own cars now along with their own agendas, destinations, road trips, and errands.
My husband and I waited several years after our independent children found their wings on the road to talk about trading in my old, truly-beaten family crossover for something a little more in keeping with my own newfound independence. The time never seemed right at first. There was college to save for, a renovation on the house, a study abroad program so my daughter could practice her Spanish in full-immersion.
Finally, the time came for Mom to get her new ride.
I have to admit, after not paying too much attention to the automotive market for many years, I was naïve at first. I thought I'd spot something the first day of looking, some new futuristic vehicle that ticked off all the boxes on my list. The opposite was, predictably, true. There were too many similar vehicles to choose from and I was paralyzed with choice.
I knew I wanted something with a high ride like my last SUV/crossover had. Once you get used to the confidence that vantage provides, it's hard to switch back to a low sedan or even the convertible coupe I flirted with. And even though I knew the kids would soon head off to college and I'd become-gasp, shriek-one of the fabled "empty nesters," I still wanted something with plenty of room, something that could fit the four of us all comfortably for miles on end.
A high ride, ample space, comfort, and style all made my list of criteria for one very selfish reason: every year, without fault, I organize the family's trip to the beach.
My fear, of course, is that the kids will find any excuse to brush off their disintegrating, elderly, increasingly-forgetful parents and their annual trip to the Gulf. They'll sigh themselves to sleep in the weeks before I make my customary, dreaded phone call containing the dates and details. They'll scramble for any way out, including-but certainly not limited to-offering to drive themselves independently. That's a no-go for me. We ride as a family.
My Choices
After boiling the automotive segment down, I came to a crossroad between two sleek, techy, crossovers: the 2019 INFINITI QX50 and the 2018 Lexus NX. I had heard all sorts of things about both manufacturers through the years, but what I sought in my new ride was a visceral connection-an element not found on the periodic table, some kind of alloy between excitement and dependable satisfaction.
The Numbers
Starting at $36,550, the INFINITI seats five comfortably, complete with tons of space and fold-flat rear seats for extra cargo when needed. The Lexus, on the other hand, starts at $35,985, a difference of only $565. Comparing MSRPs proved little help.
I appealed then to engine specs. I have a certain chip on my shoulder from my previous SUV about how hard and how long it takes to get up to (and maintain) speed on the highway. I'm exhausted of that engine note, of flooring the throttle and getting only noise for a few seconds while the engine searches for its lost horses. With both Best-in-Class torque and horsepower, the INFINITI galloped ahead.
I was also enticed by the QX50's Variable Compression Turbo Engine, which is the world's first production-ready attempt at this next-level technology. Basically, the engine adjusts its compression ratio based on what you need at the moment. For more power, the engine automatically adjusts the compression ratio to provide all those ponies. For efficiency, the engine does the same. INFINITI's 20-years-in-development, first publicly available Variable Compression Turbo engine is like having two in one, so I don't have to go out of my way to choose between performance and economy. That being said, let's take a look at the mpg.
Our ride to the beach may only be about 4 ½ hours-long one-way, but it never hurts to have greater fuel efficiency, especially considering that my husband and I haven't entirely saved enough for two college tuitions and could use every penny we can muster.
The Lexus manages 22 mpg city and 28 mpg highway-not bad considering the space it offers. But the real difference, the true contrasting figure for me, shines through for the INFINITI on fuel efficiency. The QX50 achieves a much-appreciated 24 mpg city and an outrageous 31 mpg highway. On even a short road trip, that discrepancy really goes a long way to conserve fuel and the money that buys it.
Saving that money on gas translates to one more meal of crab claws, one more hour in a rented pontoon boat, maybe even one more night at the condo. In any case, the sophistication and intelligence of the INFINITI when it came to fuel economy was a big plus.
The Ineffable
Both vehicles come with all the tech you'd expect or crave-Bluetooth connectivity, navigation systems, mobile app interface, etc. Both even come with hosts of incredible safety features that scan the roadway ahead and can even apply the brakes automatically to mitigate collision. Both come with impressive sound systems, awe-inspiring precision handling, and progressive aesthetics.
But, at the end of the day, the INFINITI captured something in me the Lexus simply couldn't hope to match. The quilted seats and quiet ride, the abundant cargo room, the sense of theater and elegance to the cabin's ambiance, and the overall attention to detail and drama-not only was I happy with it, but so was my family.
Our family rides down to the beach have been more than great, more than efficient, more than smooth-they've been… splendid, comfortable, and safe. And on days when I'm by myself in my QX50, I get to enjoy it in my own, solitary way-the same way I enjoy planning our annual trip to the beach.
For more insight to how the INFINITI QX50 can be the game-changer in your family's travel, visit infinitibhm.com today.